Join us at GPA Jersey 2024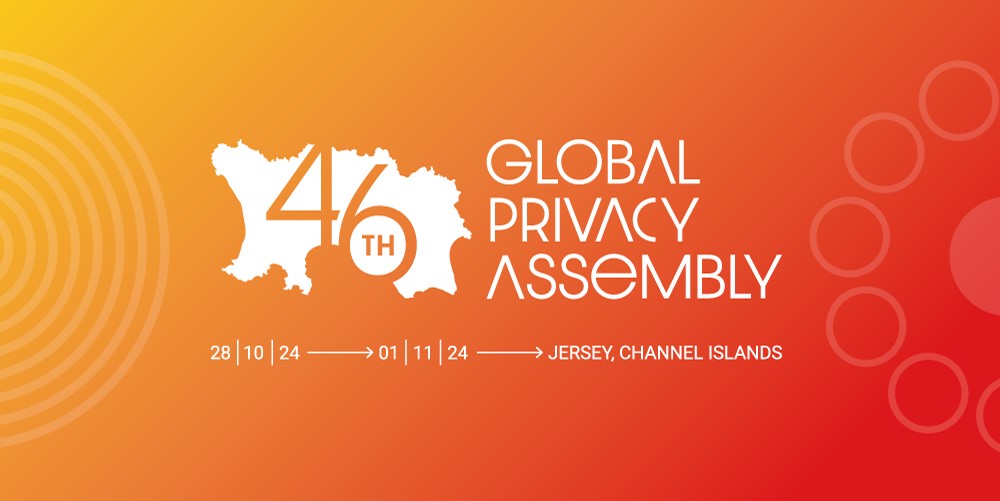 The Jersey Office of the Information Commissioner invites you to join us in the Bailiwick of Jersey, Channel Islands, for the 46th Global Privacy Assembly Annual Meeting.
The theme for the 46th Annual Meeting centres around 'The Power of i' and will focus on the core pillars of Information, Individuals, Independence, Integrity, Indigenous, Intercultural, International and Innovation and explore how these themes interact with harms, values and enrichment of human lives.

The conference will take place from Monday 28 October 2024 to Friday 1 November 2024 and will include a welcome reception hosted in the unique setting of the Freedom Centre, St. Helier. That will lead into two consecutive days of Open Conference Sessions available to anyone to attend from all business sectors, locally and internationally, held at the Royal Jersey Showground in the parish of Trinity. These will be concluded by a Gala Dinner and Awards Night and lead into the two, half day Closed Conference Sessions for data protection authorities only, held at the Radisson Blu Hotel in the heart of St. Helier.
Early bird tickets for the 46th GPA are on sale now. To find out more about the conference including Travel, Accommodation, Jersey as a destination and Early Bird registration, visit the conference website www.gpajersey.com.

There are a number of exciting opportunities for sponsorship across this event. Interested in becoming a sponsor? Visit www.gpajersey.com/sponsorship. For conference updates follow the Jersey Office of the Information Commissioner on Facebook, LinkedIn, X and Instagram and search #GPAJSY2024

Find out more about GPA JERSEY and REGISTER at www.gpajersey.com 
Date / Times
Monday, 28 October 2024
9:00 AM - 5:00 PM
Location information
Jersey,
Channel Islands