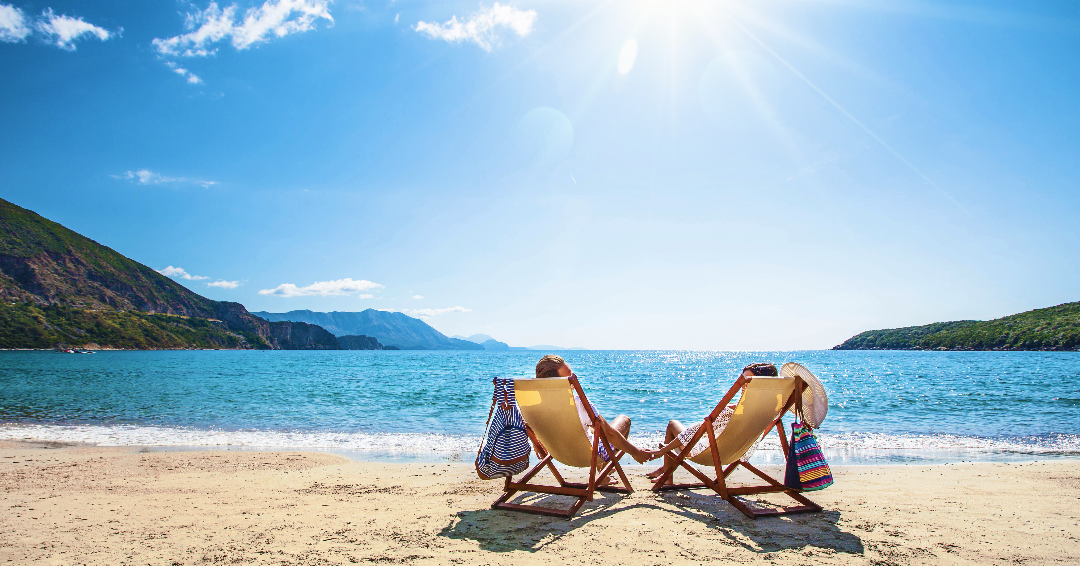 Enjoy your trip abroad - but don't forget data protection!
With schools breaking up this week, the summer holidays are finally upon us. That means it's time for thousands of Channel Islanders to go through that final checklist of travel preparations to ensure those much-needed two weeks abroad in the sunshine are nothing short of perfect and stress-free.
Passports packed? Check. Currency changed? Check. Sunscreen and after-sun stowed. Double check. Data protection measures in place? When planning a trip, we often prepare for protecting our bodies from the dangers of the sun, we teach our kids to be wary of strangers, we even purchase the holiday bum-bag exclusively for keeping our hard-earned cash as close as physically possible. But have you ever stopped to consider what you could do to help protect your personal data when travelling?
It may not be top of your list but there are many, seemingly harmless and normal actions we're all guilty of, such as not thinking about where or how we charge our phones, or access the internet, which can put our personal data at risk. Here are our top tips for keeping your data safe when travelling abroad this summer.
Before you travel
Remove unnecessary personal data from the devices you intend to take away with you. Ideally, strip auto-saved passwords, photos or documents that may reveal private details from your devices completely and back them up to the cloud. It's best to minimise the data you could lose by only taking what you need.
Install a trusted virtual private network. A VPN works by masking your IP address and establishing a secure encrypted connection. There may be times when you cannot avoid logging onto a public wifi connection, so using a VPN will help block anyone who may be spying on your activity as you access the internet.
Make sure your software and anti-virus updates on your devices are up to date. This will make it harder for malware to attack your devices should you accidentally download something you didn't intend to.
Change all regularly used passwords and make sure you have two-factor authentication set up for as many online services and accounts as possible. On the chance that your passwords are compromised, two-factor authentication gives you an extra layer of protection from your data being accessed.
While abroad
Beware of juice-jacking. Often, we don't think twice about using publicly located USB ports and charging stations in airports, train stations or hotels, but these access points can easily be tampered with. While boosting your battery, you also risk malware being installed to your device unknowingly or your data being stolen, a practice also known as 'juice jacking'. Instead, charge your phone using a wall socket charger. (Don't forget to bring the correct adaptor.)
Avoid connecting to public wifi networks. We've all been there, desperately searching for a free public wifi service so we can quickly check emails or share an Instagram-worthy picture on our social media. But when you connect to an unknown wifi, you are unwittingly giving a network access to your device, which could result in someone installing malware or viewing your personal information. If you really need internet access while travelling, research local sim-card options to see if you can purchase a data plan to keep you connected.
Don't overshare on social media. Geotagging, live streaming and constantly updating social channels with your whereabouts has the potential to jeopardise your safety by revealing your current location. If the thought of not bombarding your friends with enviable updates about your travels is unbearable, change the audience settings on your posts to limit who can view your content and make sure your accounts have their full privacy settings enabled.
Be conscious of your surroundings. Can the person next to you on the train see you punching in your passwords? Are you accessing your bank account in clear view of a coffee shop full of strangers? It may sound simple, but always be vigilant about what you're viewing on your devices in public areas and whose eyes could possibly fall upon your confidential information.
Consider buying a privacy screen for your devices so that the screen can only be viewed from a very direct angle.
The Jersey Office of the Information Commissioner is the independent office responsible for overseeing the Data Protection (Jersey) Law 2018 and the Freedom of Information (Jersey) Law 2011. If you have any concerns about how your personal data has been used, please contact us and our team will be happy to help you.