Your right to raise a complaint with the Jersey Office of the Information Commissioner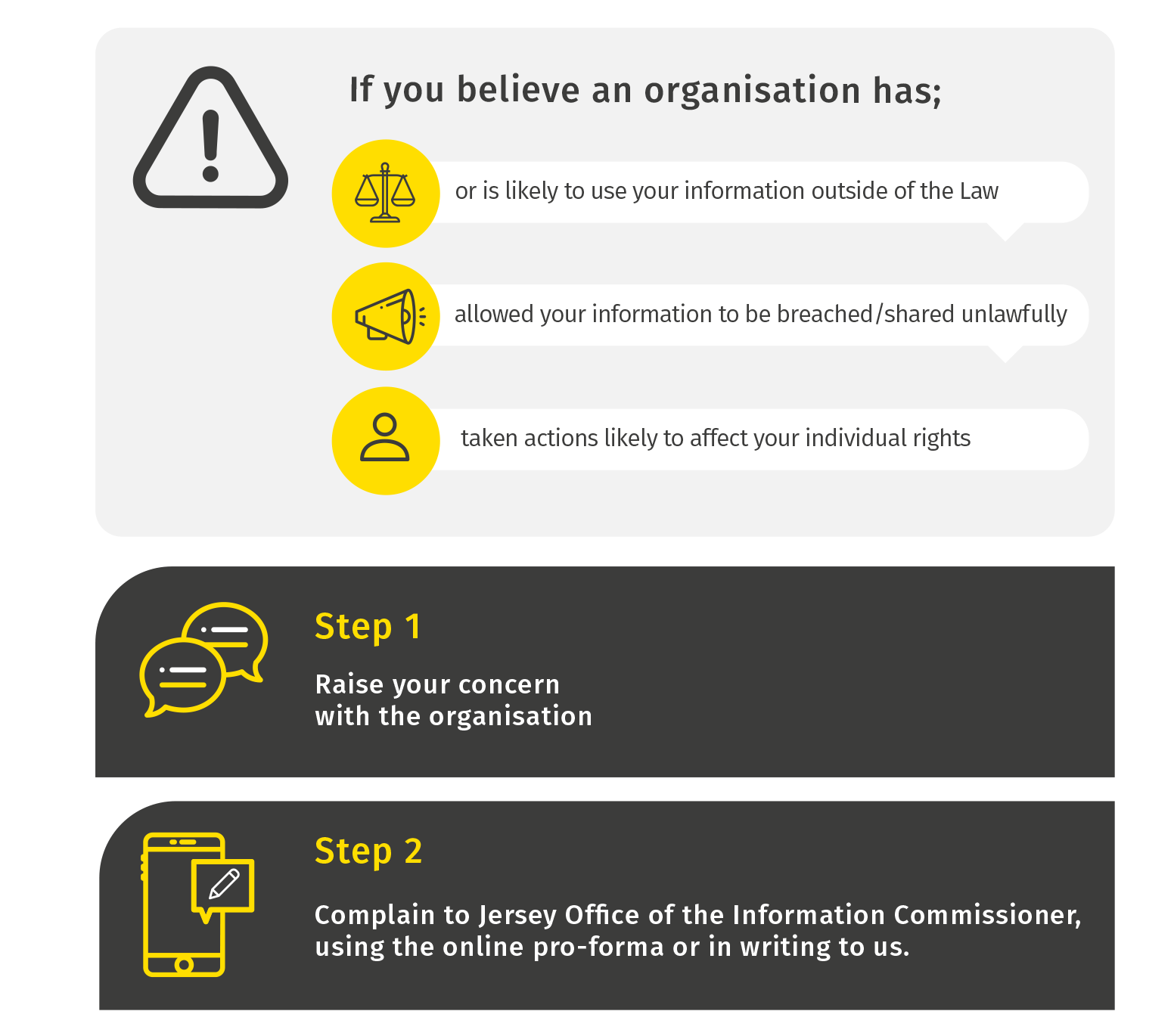 In today's business world, most organisations and Government of Jersey take data protection and freedom of information very seriously, and the majority of issues are resolved without ever needing to raise a concern with us.

However, if you have contacted an organisation about an information matter and in keeping with the guidance provided in our 'Information Rights' section you are unhappy with the outcome, we may be able to help you do something about it.

You can raise the matter with us through one of our online forms.

If you would just like to talk to us about a data protection or freedom of information concern please use the same form or email or telephone us. Our contact details are here.