Exercise your #RightToKnow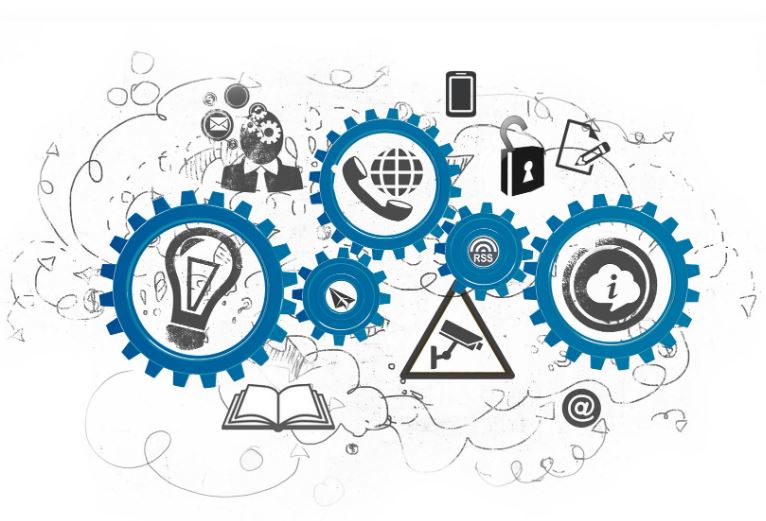 JOIC asks Islanders to consider their right to access information as part of 'International Right to Know Week'
As countries around the world manage the impact of Covid-19, it is more important than ever to build trust through transparency in times of crisis and that is exactly what the Jersey Office of the Information Commissioner (JOIC) is asking Islanders to do.
This week (28 September 2020 to 02 October 2020) marks 'International Right to Know Week' where communities worldwide come together to recognise their right to access information as a tool towards development and a basic human right.
Jay Fedorak, Information Commissioner, is encouraging Islanders to play their part in preserving their democratic rights and freedoms by exercising their legal rights of access: "Today, 28 September 2020, is the beginning of International Right to Know Week. While the Covid-19 pandemic has prevented us from staging any public events to commemorate our information rights, we should still take time to think about them. Democracies serve the best interests of the people only where the public can hold their government to account. This type of accountability requires timely access to accurate information about the decision that public officials make. An effective right of access to information held by government, entrenched in law, is necessary for people to exercise this important democratic right.
We are fortunate in Jersey in having a legal right of access to government information. The Freedom of Information (Jersey) Law 2011 gives everyone access to information held by a wide range of public authorities, including government departments, parishes, the States Assembly, the States of Jersey Police Force and Andium Homes, among others. Individuals also have a legal right of access to any personal data about them held by public authorities, business, charities and non-profit organisations under the Data Protection (Jersey) Law 2018. Together, these laws give all of us the ability to obtain the information we need to scrutinise the decisions and actions of public authorities that affect us both individually and collectively.
While it is the media that is the most frequent user of the Freedom of Information Law, holding government to account is a responsibility for everybody. When officials know that their actions are open to public scrutiny, it gives them further incentive to follow proper policies and procedures, as well as to make decisions that serve the interests of the public, rather than anybody's private interests. There are many cases in other jurisdictions where the results of information access requests have exposed bad practices and led to important changes in public policy.
We should never take any of our democratic rights for granted. If we do not use them and protect them, it is likely that, eventually, we will lose them.
Our rights of access to information are subject to minor but necessary limitations, as outlined in our laws. The application by public authorities of these limitations is subject to human error and differences of interpretation. The Jersey Office of the Information Commissioner has the authority to oversee compliance with our access to information and data protection laws. Individuals who suspect that public authorities have made errors in responding to their requests or otherwise have failed to respect their legal rights may complain to us. We have the authority, powers and expertise to investigate complaints and ensure that public authorities comply with the law. While I am aware that many people make access requests under the Freedom of Information Law, very few ever complain to us.
We provide the necessary accountability for public authorities responding to requests. The access laws will only serve their democratic function, if public authorities respond properly to requests. The only way to ensure that they respond properly is to ask us to review the response. I asked one applicant why they did not appeal the response they received that had left them suspicious and unsatisfied. They replied that they did not want to waste our time, in the event that they were wrong. Verifying responses of public authorities is not a waste of our time: it is a core function of our responsibilities. Applicants should never hesitate to contact us whenever they are dissatisfied with a response that they received from a public authority.
I encourage everyone who is interested in information that government holds, or is concerned about government transparency, to use their legal rights of access. I also invite them to contact us, in the event they have any concerns about the response they receive. Together, we can do our part in preserving our democratic rights and freedoms.
Happy Right to Know Week."
The Data Protection (Jersey) Law 2018 gives citizens important personal information rights. Read more about them in our Resource Room.